Creativity as a Spiritual Practice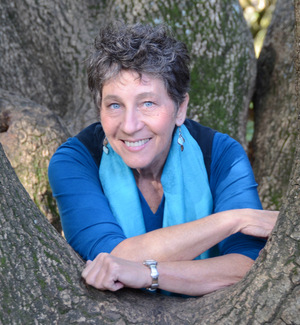 with  Jan Phillips 

joined by Jane Sterling and Richard Williams
The world is not divided into two groups, the creative people and the not creative people. If there's a distinction, it's between those who are creatively productive and those with unexpressed potential. We're all creative by default.  Each of us, to varying degrees, is created to be original and to solve challenging problems. The question to ask is not, "Am I creative?" but rather, "What am I doping with the creativity I possess?"
Creativity is not about intelligence or information. It's about inspiration, from the Latin spiritus, meaning "breath, courage, the soul." Creativity is about being fully alive, living courageously, or as the painter Joan Miro´ says, "Expressing with precision all the gold sparks the soul gives off."  We inspire each other when we dare to create. We open others' hearts. We unlock their doors so their spirits can soar. And this is why it matters: because the path through the dark forest can be lit by our work. Others can find their courage in the creations we conjure.
When we join in as conscious co-creators, we are fulfilling our nature, midwifing the new even as we are made anew.  We are looking at the tipping point our planet is facing and nudging it toward life. We are saying YES to the future, YES to our grandchildren, YES to the creatures that share this land. And that affirmation of life is what brings us life, that we may have it more abundantly. Dualities are giving way to the singular. Polarities are dissolving into unity. Earth is giving birth to a species that celebrates its oneness with All That Is. Yes, we are evolving and the light is on its way!

Jan connects the dots between creativity, spirituality and inspired action. She is co-founder and Executive Director of the Livingkindness Foundation, co-founder of Syracuse Cultural Workers, and producer of the art and activism symposium Women's Voices for (a) Change. Jan is the author of eight awardwinning books and has presented workshops around the worldon a one-woman peace pilgrimage. She has performed with Pete Seeger, taught with Jane Goodall, worked with Mother Teresa. Her work is endorsed by Gloria Steinem, Ervin Laszlo, Barbara Marx Hubbard, Bishop John Shelby Spong, Diarmuid O'Murchu, Ken Blanchard.